LearningIFEarning
(life, learning, earning)
Learning in academic institutions & using this learning to further charter on a path of higher learning as per their calibre and interest, require skills & know how.
This module focuses on the essentials that will help the students realise their potential and help them look beyond the ordinary.
Guru Shiksha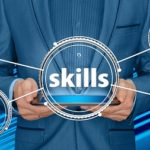 The faculty for professional colleges are highly qualified & knowledgeable.
Having knowledge is one thing. Imparting it effectively to students is another horizon.
Unfortunately, the faculty might not have had the opportunity to acquire formal learning inputs in this regard.
Guru Shiksha series of training programme addresses this gap & equips the faculty with effective teaching skills.