in_cr_ove is a small team with big ideas
Vision
in_cr_ove envisions becoming a customer friendly organisation facilitating its clients in perpetually sustainable development.
Mission
in_cr_ove mission is to add value to its clients' efforts throughout the value chain.
in_cr_ove will achieve it though continuously enhancing value of people, processes & products.
Objectives
We aim to provide comprehensive training & consulting solutions from need identification to effective implementation, to its clients.
in_cr_ove will facilitate learning absorption by client organisation.
Our objective is to facilitate conversion of learning to tangible business benefits.
in_cr_ove will nurture long term relationship with client organisations.
Our Journey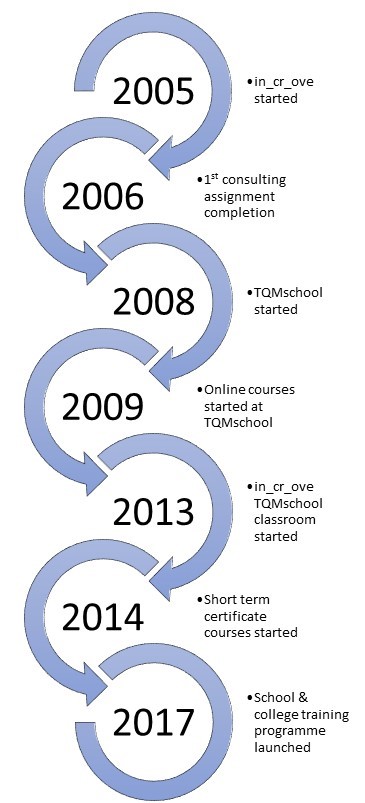 Achievements
Served > 50 customers
Developed & conducted > 100 training modules
> 1,200 training programme conducted
> 23,000 participants touched
Learning Facilitators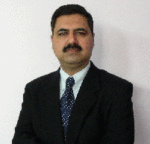 Mr. Sanjeev K. Dhawan (B.E. from Visveswaraya National Institute of Technology, Nagpur) is an improvement enthusiast with wide range of techno-commercial experience & a strong commitment to the use of creative & innovative methods.
Mr. Dhawan is among the pioneers & a strong advocate of 'Techno- Behavioural' training that yield enhanced results to organisations & individuals in terms of recall & applicability of learning.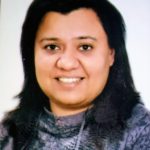 Ashima is  a Computers Graduate with an additional graduate degree in teaching from Punjab University. She has a vast experience as an Operations management consultant & is particularly effective as a learning facilitator/mentor.
She has conducted scores of training workshops on topics like Effective Communication, Interpersonal skills, Leadership, Motivation, Creativity, Personality Development, Conflict Resolution, Team Building, Prevention of Sexual Harassment at Workplace etc .